Argentine Spanish is strewn with words and colorful phrases from Lunfardo, a rich vocabulary born on the streets of Buenos Aires in the second half of the 19th century. Now considered a fixture of the Spanish language in Argentina (especially in and around Buenos Aires) and Uruguay, linguists cite the use of Lunfardo as a defining characteristic of the Rioplatense dialect. Add a dash of Argentine flavor to your Spanish vocabulary with the Transpanish blog's ongoing feature highlighting some of the most frequently used terms in Lunfardo.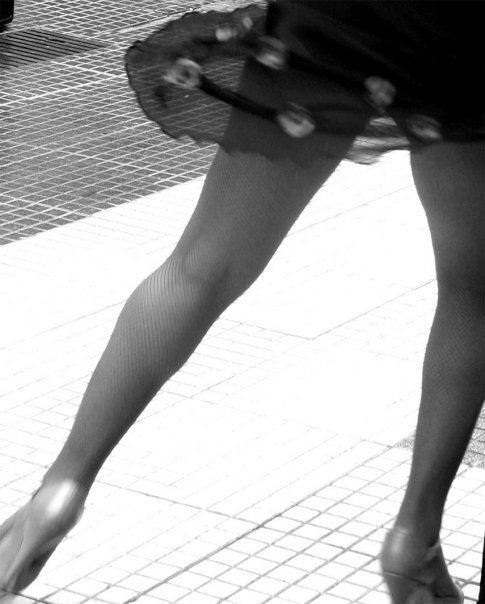 As with many Lunfardo words, the origin of 'gamba' is dubious at best. However, it does have a documented history which elucidates its presence in modern Argentinian parlance.
We can begin with it's equivalent in Italian, also 'gamba', meaning leg. The Italian term fits with its usage in Argentinian Spanish in the common phrase "haceme la gamba" — referring to someone who is helping or has good intentions. Similarly, it's verb form in Italian, 'gambettare', is along the lines of to avoid a conflict — as one who helps a situation may do. This usage often comes up in the context of football (American soccer). That is, a player who handles the ball in such a way that a member of the opposite team cannot steal it.
However, the word takes on an opposite meaning in its usage in the Spanish expression "meter la gamba", similar to the expression "meter la pata". Both of these expressions of course mean to screw something up, more or less — the polar opposite of helping a situation, and sometimes at odds with having good intentions. This last meaning perhaps stems from the latin usage of the term 'camba', as in leg, referring to that of cavalry.
Another, unrelated usage of the Lunfardo term is in reference to money: 100 pesos or other currency in use, to be exact. 'Tres gambas', for example, might be 300 pesos.