The new 23rd edition of the Dictionary of Spanish Language of the Royal Spanish Academy (DRAE) has just been published; nearly 5,000 of its 93,111 entries are newly included words, while 1,350 previously accepted words have been eliminated from this latest edition.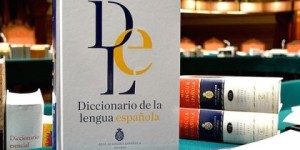 The new words reflect the invaluable contribution of American Spanish to the language and to its multiculturalism (coincidentally, multiculturalidad is one of the new words) – with some 19,000 of the entries being Americanisms used in at least three Latin American countries – as well as the importance of new technologies and cultural trends and their impact on the language.
But these new terms reflect not only the growing importance of technology in society, but also the broad dissemination they receive via this technology throughout the Spanish-speaking world.
The following new Spanish words derived from English should be easy for most English speakers to recognize:
feminicidio
hacker
tuit
wifi
affaire
chats
blogueros
espanglish
tableta
backstage
coach
establishment
quad
spa
zíper
dron
externalizar
intranet
medicalizar
multiculturalidad
serendipia
margarita
Some may be slightly more difficult to figure out:
teletrabajo
monoparental
identikit
lonchera
birra
precuela
secuela
bíper
While the meanings of others – especially those based on social phenomena –may not be obvious at all:
botellón
amigovio
alfombrilla
papichulo
mileurista
gorrilla
chupi
nube
pantallazo
Finally, let us not forget to bid farewell to the 1,350 words no longer officially part of the Spanish language. These words were chosen for elimination from the DRAE for having fallen into disuse since the fifteen century (alidona, bajotraer, sagrativamente) or having appeared in a single text (often due to a misprint or spelling misinterpretation (boleador, calántica), a phenomenon known as "lexical ghosts".