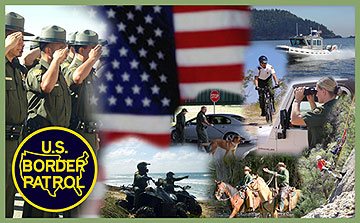 Image courtesy of: U.S. Department of Homeland Security
Towards the end of November 2012, an impactful memo was released to little media attention by the Deputy Commissioner of U.S. Customs and Border Protection, David V. Aguilar. The memo simply stated that Border Patrol agents would no longer respond to requests for language assistance (e.g. Spanish interpretation) from law enforcement officers who are not within the Department of Homeland Security. U.S. Border Patrol agents are required to be bilingual and traditionally have met the interpreting needs of law enforcement agents from other departments.
While the exact cause of this memo remains elusive, it comes shortly after the Northwest Immigrant Rights Projects filed a civil rights complaint arguing that the use of Border Patrol agents as interpreters unfairly limited access to government services for people being questioned who had limited English abilities. Immediately after the policy change was announced, the American Immigration Council hailed the decision, adding that these interpretation services "unconstitutionally targeted individuals for deportation based on the fact that they looked or sounded foreign and eroded trust between immigrant communities and law enforcement agencies."
The memo further added that law enforcement personnel outside of the Department of Homeland Security would instead be given "a list of available local and national translation services." As a result, Spanish interpreters working in the private sector would fill agents' needs moving forward. However, critics of the policy change argue that interdepartmental collaboration would be severely hindered, including evidence-gathering and even officer safety. They add that while it may not affect agents working close to the border with Mexico – where most personnel are already bilingual – it could have serious repercussions for those working farther away from the border.
The change comes at a time when the number of Border Patrol agents is increasing rapidly, along with the federal budget which funds their operations.