Hiring the services of a translation provider can be a difficult task, whether you've had experience in the area before or not. There's a number of fundamental concerns to cover before signing a contract with anyone, most of which can be carefully covered by asking the right questions.
Translation providers unable or unwilling to respond to your questions can be eliminated from the list immediately. The following ten questions aren't difficult for experienced, qualified translation providers to answer. Nor are they designed to catch anyone out. On the contrary, these questions will give trusted, capable translation providers the opportunity to prove their worth and encourage you to invest in the translation services that they provide.
In addition, anyone looking to hire the services of a translation provider will be able to use the questions below to find out exactly what to expect from their potential providers before any actual translating work gets underway.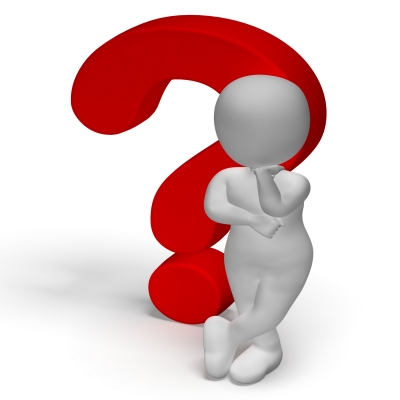 1. Do you charge per page, per target word or per source word?
Translation providers don't all charge for their work in the same way. Some charge per page and others per word. However, there are some differences to take into account when being charged per word. For example, if you are charged per "source word" you will know exactly what you will be charged, because the "source language" is the language your document is written in when you hand it over to be translated.
If the translation provider wants to charge you per "target word" it might work out cheaper or more expensive, depending on the languages involved. Spanish uses more words in general than English. Therefore, translations from English to Spanish which are charged per "source word" are always going to be cheaper than those charged by "target word" for obvious mathematical reasons.
2. Does your service include proofreading by a second translator?
It's important to remember that even the most-skilled and experienced of translators is still just a human being. Human beings make errors and even though the translator will proofread his or her own work, it's important to ensure that a second translator, as equally skilled and qualified for the job, will be in charge of reviewing the translation before the document is handed back to you.
Fresh eyes are needed and a second translator will also bring a fresh perspective to the translation which might help to raise small, but important, areas for improvement or authenticity.
Translation agencies usually include the proofreading fee in their quotes.
3. Who will be doing the actual translation?
Find out as much as possible about the education, translation certificates and specific experience of the actual translator who will be the one performing the translation of your documents. Find out whether he or she is a native speaker too, if possible.
Think about the kind of documents you need translating and for what purpose too. For example, you might need to find a translator with formal qualifications in legal translations or medical translations. The qualifications held by one translator will vary greatly when compared with the next. Some translators might not even hold formal qualifications. Find out as much as possible about the translation service provider and what requirements they ask of the translators that they choose to work with.
4. Can you provide me with the references of two previous clients?
The best way of finding out whether or not a translation provider is going to supply you with the kind of translation service you're hoping for, is to ask for references from previous clients. However, bear in mind that not all translation providers will want to share this information with you, irrespective of whether or not the references would paint them in a good light.
There are rules and regulations related to client confidentiality in the translation industry, as laid out by various translation associations, which protect translators and their clients from sharing such information. Indeed, some translators can take offence if pushed too hard for information which they consider to be confidential. If the translator is happy to share this information, that's great, but don't labor the issue too much as it does go against the basic ethical conduct unless they have previously asked their clients to ask for permission to give out their contact information for references.
5. Will you review the comments and corrections I make to the translation?
Erring on the side of the pessimist, your translation might come back to you and despite having been translated by the best in the business and proofread by someone even better than the best, you might find a problem with the translation and need it to be rectified. Taking this possibility into consideration before the translation work even begins is important as you should consult the translation provider beforehand to find out what would happen under such circumstances.
You'll need to establish early on how many revisions the translation provider would be willing to make and what the turn-around time for these revisions would be. It's also important to find out how you would be expected to highlight corrections/revisions to the translation on the document itself. Find out if you would be able to leave direct notes to the translator on the document or whether you would need to file your comments in an email or some other kind of document.
It's also really important to find someone trustworthy who can check the translation of the translated document for you so that you know you have received exactly what you were promised and have paid for. This is particularly important if either the "target" or "source" languages, or both, are foreign to you.
6. Does your quote expire?
When searching for the right translation provider, it might take some time. You might contact anywhere between 5 – 20 different providers and during that time the quotes that each provider has given you might end up changing. Some prices are good only for a specific period of time and therefore it's worth checking whether or not the price you have been quoted has an expiry date or not.
7. Does your translation include a Certificate of Accuracy?
You may need your translations to include a Certificate of Accuracy. Firstly, not all translation providers offer this service and secondly those which do don't always include the cost of that certificate in the quote that they provide you with. The Certificate of Accuracy is something you normally have to ask for separately from the basic translation work that you need done.
In addition, you might need to have the translations notarized. As with the Certificate of Accuracy, not all translation providers offer notarization services and those which do will charge separately for the same.
8. Do you offer any discounts for large volumes or bulk translation work projects?
Many translators/agencies offer discounts for large volumes, frequent translations or nonprofits.
9. Will you send me the translation in the same file format?
Translation providers don't all use the same translation programs or translation tools. The market for translation technology continues to grow and translation providers will make changes to the programs they use depending on the features that these new technologies offer them. Some programs, like the OmegaT GPL Translation Memory Tool, are compatible with files which can be saved and shared as Microsoft Office, Rich Text Formats and HTML files.
The important thing is to ask about file formats from the very beginning. Find out what kind of file the translation company will send your translation through to you in and check whether or not this is going to cause difficulties for you in terms of needing to format your document. For instance, if you send a PDF file, the translator might send you back a Word document with a format which might not be identical to the original. Some translators offer Desktop Publishing services at extra costs.
10. What are the terms and conditions of payment?
Be sure to ask about the terms and conditions of payment and get those terms and conditions recorded in writing. It will be necessary to find out whether or not payment needs will be required upfront and in what forms you will be able to pay for the translations provided. Some translation providers do not accept credit cards, for instance. Other translators might offer the option to pay in installments.