Ñoquis might be a popular Italian dish in Argentina, particularly in Buenos Aires, but its meaning goes a lot deeper than Italian gastronomy. In Argentine lunfardo, ñoquis is the word used to refer to someone who doesn't work, but who still manages to claim a salary at the end of the month.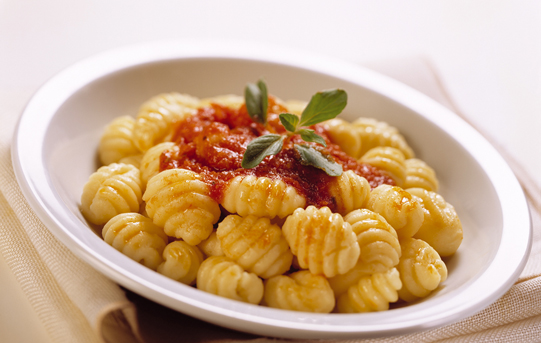 The lunfardo expression became a well-used phrase in Argentine during the 1970s and relates directly to a group of corrupt, Argentine, civil servants who, it was eventually revealed, had been continuing to claim their paychecks at the end of the month without actually having done any work.
When Mauricio Macri was first appointed Mayor of Buenos Aires in 2011, one of the first administrative decisions that his government saw through was to sack 2400 public employees in the city of Buenos Aires. Macri and his government claimed that the 2400 public employees forced out of employment were all "ñoquis" – that they had been continuing to receive their salaries at the end of the month without ever having showed up to do the jobs they were being paid for. Macri's decision generated a huge conflict between his government and the city unions. Many strikes by public service employees were also organized as a result.
As well as being a popular lunfardo expression, eating ñoquis on the 29th of every month is a long-standing tradition in Argentina. The tradition dates back to the early 20th century when Italian immigrants in Argentina didn't get paid until the end of the month. Food was normally very scarce by the 29th and ñoquis, made from just potato and flour, is full of starch and was one of the best ways for these Italian families to feed everyone on a budget.
The ñoquis eating tradition on the 29th of every month also relates to the notion of good luck, fortune and wealth. It's customary to put money underneath each plate before eating to encourage wealth and prosperity in the future.