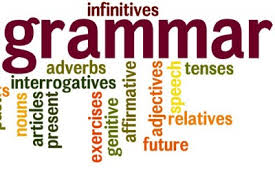 Continuing on with our last article, on English rules that deserve to be broken, this time we're going to take a look at a longstanding "rule" that has dismayed translators, writers and students alike:
Double negatives are always wrong.
Taught since childhood, this rule seems to be a logical one: after all, our Math teachers taught us that "two negatives make a positive", and this grammar "rule" boasts a long and illustrious history, first turning up as far back as 1762 in Bishop Robert Lowth's A Short Introduction to English Grammar.
First, it's worth noting that not all languages consider that double negatives resolve to a positive – including Spanish, Russian and Persian. The Spanish "No lo he visto nunca" (I've not never seen him") simply emphasizes the fact that the speaker has never, ever seen the subject being mentioned, and puts into doubt the logical argument used to support the rule in English.
Second, even those languages that do interpret doubles negatives as a positive often have non-standard dialects where the construction is common, often with ambiguous meaning.
Chaucer commonly used double, and even triple, negatives – much in the Spanish style – for emphasis:
"Ther nas no man no where so vertuous" ("There was never no man nowhere so virtuous")
Chaucer, The Canterbury Tales
If someone tries to sell you a ring made of a material that is "not unlike gold", does it mean that it is gold?
"This accident is not unlike my dream,
Belief of it oppresses me already."
Shakespeare, Othello
Finally, double negatives in English can be used as a rhetorical tool in "litotes", a figure of speech that uses a negative to affirm a positive.
"I will multiply them and they shall not be few".
Jeremiah 30:19
Obviously, here the meaning is clearly the opposite of "few".
This device is always used deliberately to emphasize something by stating a negative to further affirm a positive, although context necessarily plays an important part in interpreting it, as in backhanded compliments, as in illustrator Mike Grell's description of James Bond:
"Bond was not unattractive, but there was a cruelty about his mouth and he was more real than Hollywood has portrayed him."
In short, some so-called "grammar rules" are neither grammatical nor legitimate rules, and there are circumstances in which others can – and should – be broken.