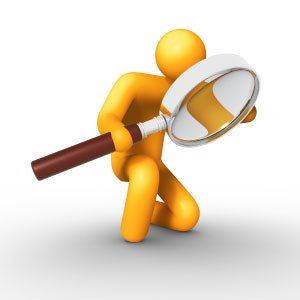 When you have a large – or even small – translation project at hand, there are three factors that you should take into consideration when choosing a translation agency, and they come from the classic quality/speed/cost project management triangle.
In an ideal business world, your goal would naturally be to achieve all three goals, and end up with a top-quality translation, delivered quickly at the lowest possible price. However, in the real world, achieving all three goals equally can pose significant challenges. Let's see why.
One flaw in this paradigm is the assumption that these factors are of equal importance, but this is a fallacy. In the business world, poor quality is never an option for a company who wishes to keep its clients and grow its business. In this globalized business environment, your company's written materials – especially its website – are its calling card. And how very important that card is: a 2011 study carried out by Briton Charles Duncombe, who manages online shops in various industries, found that spelling and grammar mistakes undermine the credibility of the company and the trust of the consumer, often in the first 10 seconds the web page is viewed. What's more, spelling errors can have devastating effects on the SEO, as search engines will not find a keyword if it is misspelled. The total cost of business lost due to these kinds of errors is estimated to be in the hundreds of millions of dollars.
So, if we agree that quality must be the top priority, where does that leave speed and cost?
Actually, these two factors also affect quality, since a top-quality translation will require finding just the right translator who is available and able to deliver the translation on time. Urgency can negatively affect translation quality, as working under time constraints limits the translator's ability to carry out effective research for accurate terminology and to polish the translation to perfection. Price, too, can have a major effect on the quality of the translation, as good translators rarely come cheap; they are highly skilled professionals whose skills are in constant demand and they have no need to work at a discount rate.
The bottom line is that if you're looking for a quality translation, you'll want a good translator who has been given enough time to deliver the translation you need for business success, because anything less can cost your business far more than the money you save when you prioritize cost over speed and quality. Translation errors can be excruciatingly costly both in terms of finances and reputation.
Times have changed, yet no matter how globalized business becomes, the old adage that "you get what you pay for" has never been truer or more important to your business's success.