If you ever spend a couple of days in Buenos Aires or Montevideo, there are great chances that you will hear at least once the word mina in a conversation and, needless to say, without referring to any kind of military device or to the place where precious metals are extracted.
What kind of mina is everybody talking about?  To begin with, we will mention that in the River Plate area mina has a very distinctive meaning since it is one of the most popular terms used in lunfardo. It is part of everyday language of men and women, both young and old. Generally speaking, mina means "woman".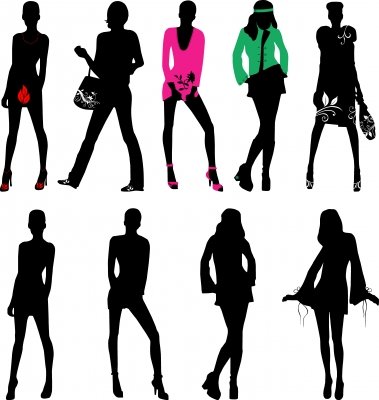 Free image courtesy of FreeDigitalPhotos.net
 Mina: When A Woman is as Precious as a Jewel
Both in Buenos Aires and in Montevideo, the term mina is traditionally used to refer to a beautiful and sexually attractive woman. The origin of this usage can be traced to the 17th and 18th centuries, when Buenos Aires was a Spanish colony, and groups of slaves were brought from Africa. The slaves that came to America from the old Portuguese African fort of San Jorge de la Mina received the name of Minas. The slave women that came from Cape Verde were especially expensive; their very dark skin and exquisite, exotic beauty made them very sought after by men, who employed them in their houses and used them to satisfy sexual favors.  In the 20th century and now in the 21st, mina is still used to talk about a beautiful woman, especially in informal or colloquial conversations.
According to some language experts, this term of lunfardo derives from the clipping of the Italian word femmina and the contraction of the Galician menina. To these origins we can add the metaphoric language used by procurers since the woman with her body brought them money, just as a mine does any time a precious metal is extracted from it.
Mina: Or How to Talk About a Woman in a Pejorative Way
Even though it may seem paradoxical, it is also quite common to find the word mina used to refer to a woman in a pejorative or derogatory way.
This is quite common in everyday dialogues or when somebody is telling a story in which in some way or another a lady intervenes, whether she is beautiful or not.
Mina: A Tango Word
There are many tangos where we can find the word mina, either because a beautiful woman is the main character or because she is the singer's elusive object of desire.
In this context, language expert Gobello states that it comes from the Italian slang. On the other hand, etymologist Santillán comes up with two complementary points of view. He mentions that, either it is the Castillian voice mina figuratively meaning any profitable activity or business or it derives from the Italian slang of the camorra in which this voice stands for "donna" and "miniera", which mean young and beautiful prostitute.
It is also worth mentioning that the word mina has additional meanings in the world of tango. Amongst them we can mention: woman, female, prostitute, woman that lives with a man, woman that lives with a man illegally, concubine and lover.