Today, the world can be your global marketplace, thanks to e-commerce, the buying and/or selling of goods and services over the internet or via other electronic services. The proliferation of B2B (business-to-business) and C2C (consumer-to-consumer) web portals and other marketing platforms has made it possible for companies and individuals across the world to shop for, compare and choose exactly the products they are looking for, and has motivated businesses ranging from small, home-based mom-and-pop operations to some of the world's largest multinationals to market their products to target audiences across the planet.
Yet reaching your potential customers and then getting them to actually buy your product is far more nuanced than you might at first imagine, and language plays a highly significant role in the customer's decision to choose your product.
This highly important issue – which is often overlooked, underestimated (or, sadly, even ignored) by companies engaging in e-commerce – was highlighted in a recent survey (Can't Read, Won't Buy: How Translation Affects Global E-Commerce) conducted by independent research firm Common Sense Advisory (CSA Research).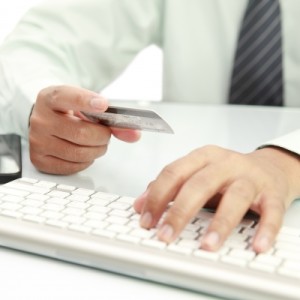 Image courtesy of FreeDigitalPhotos.net
This survey included more than 3,000 global consumers in 10 countries where the official languages do not include English: Brazil, China, Egypt, France, Germany, Indonesia, Japan, Russia, Spain, and Turkey. These countries were chosen because either they have big economies, large populations or they speak a language used in several countries). The survey was conducted in an official language of each country, but respondents were also asked to rate their own ability to read English. It looked at consumers' online languages preferences and how these impacted their purchasing decisions. Factors such as nationality, English-language proficiency, global brand recognition, and the ability to conduct transactions in local currencies were taken into account. A market research specialist firm handled the survey and data collection, while CSA's statistician reviewed the raw data and ran a series of calculations and correlations to determine the results.
The results showing the importance of marketing in the local language were clear:
consumers spend more time on sites in their own language
consumers are more likely to buy at sites in their own language
people prefer products with information in their own language
most consumers prefer products in their own language
most buyers will pay more for products in their own language
language becomes more of an issue when buyers need help
all nationalities agree on wanting customer care in local languages
language affects behavior throughout the customer experience.
Only in a few cases (for example, consumer comfort buying in other languages varies by nationality, lower prices matter more than local language in some countries, and buyers more proficient in English feel more at ease buying in English) did the results seem to favor English-language only marketing, although these characteristics tended to be restricted to certain countries or those who felt themselves to be proficient in English.
Other findings from the survey include the fact that 30% of the respondents never make purchases from English-language sites, and another 29% do so only rarely. Half would prefer that at least the navigation elements and some of the content appear in their language, while 17% of these feel strongly that this should be the case. Conventional industry wisdom says that potential customers flee mixed-language websites, and this survey has definitively shown this to be simply untrue.
The survey's results are certainly surprising to the many global marketers – both consumers and companies – that have generally been operating on the assumption that potential customers with basic English skills are successfully targeted with either the original English-language e-commerce portal, or with an English translation of the portal's original language content.
Based on this unexpected outcome, Common Sense Advisory points out that website localization (which results in culturally appropriate translations tailored to the target audience) is indispensable to any company or individual wishing to sell more of its products to its potential global customers and, indeed, must be part of the strategy to provide a positive user experience and engage potential customers in a brand dialog.