British English is full of fun and fanciful terms. The phrase, "Don't be a nincompoop!" is just one prime example.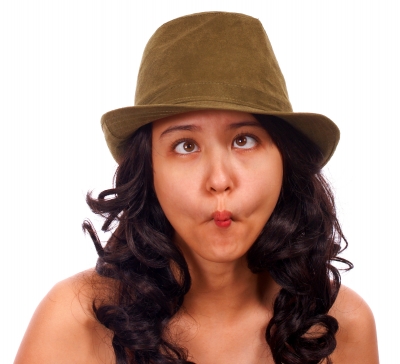 Image courtesy of FreeDigitalPhotos.net
"Nincompoop," meaning fool or idiot, was traced back to its first usage in the 1670s by Jonson in his Dictionary of 1755. He believed the word to have come from the Latin legal term, "non compos mentis", which translates to insane or mentally incompetent or not of sound mind. However, there are a number of etymologists who decidedly disagree with this explanation.
For example, some experts believe that "nincompoop" has actually developed from a proper name. Nicodemus, a derivation of Nicholas, has been cited as a possible example, as it was used in the French language to denote a fool.
Another band of etymologists, however, believe that "nincompoop" might simply be an invented word. The Oxford English Dictionary also believes that the origins of the word can be dated back to the seventeenth and early eighteenth centuries, and that there were a variety of versions of the word in use, including nicompoop and nickumpoop.
Folk etymology, like the kind John Ciardi from A Browser's Dictionary uses to dismissively relate "nincompoop" to the Dutch phrase nicht om poep, which means "the female relative of a fool," might hold some weight. "To poop" is an English verb used today to describe the action of going to the toilet, but in the past it was a verb which meant "to cheat" or "to fool." This verb probably came from the Dutch verb, "poep", which means "to shit" or "to fart," which highlights interesting connections between the many meanings of these verbs.
According to Francis Grose's slang dictionary of 1785, "nincompoop" has experienced a number of spelling variations. There have been recordings of nickumpoop, nincumpoop, nink-a-poop, ninkompoop, ninkumpupe, ninny-cum-poop. In Grose's notes, "nincompoop," regardless of how it is spelt, is the word used to describe someone, "who never saw his wife's ****," (the asterisks are printed, exactly as printed here, in Grose's dictionary). An alternative etymology is offered by a later slang collector, John Camden Hotten, who in 1860 suggested the 'corruption of 'non compos mentis' (not of sound mind).
Despite the uncertainty about the origins of the term, its use has always been pretty clear. "Nincompoop" is either used to refer to a fool or a simpleton. The "nincompoop" is a human being, lacking in intelligence and who flaunts his or her stupidity without shame in front of others. Favourable synonyms of the terms include, jackass, idiot, dunce, imbecile, or moron. Any term used to describe an ignorant simpleton can be replaced with the British phrase, "nincompoop".
However, there are also a few instances in which "nincompoop" has been used to refer to something other than ignorant stupidity. "Nincompoop" has also been used to mean a suitor who lacks self-confidence and it was used by Thomas Shadwell in his 1672 play entitled, "Epsom Wells," to refer to a hen-pecked husband.
It's worth mentioning that "nincompoop" is still regularly used by the British in the 21st century in general conversation. It is used as a soft, teasing term amongst friends and loved ones, for the most part, rather than as a cutting term meant to cause pain to someone else or make them feel uncomfortable. The British love for silly-sounding words is probably one of the most important factors in the longevity of this particular 1670s phrase.