In such a multicultural country as the United States, the number of Hispanic employees in the workplace has shown a steady increase over the last years. Attracted by the chance of better employment opportunities, many Latinos come to the States to find jobs in small, medium-sized and large business organizations. Some of them speak English fluently but others are not comfortably at all in an English-only environment thus employers need to adapt their companies to these circumstances.
There are many things that business owners can do to demonstrate commitment to Hispanic employees, at least from the language point of view. Amongst them we can mention: providing them with Spanish training courses, making sure all notices and corporate messages are offered to them both in English and in Spanish, and using visual aids to make concepts clearer in every training session.
Enforcing an "English-only" rule in the workplace seems to be a practical idea to discourage the use of Spanish amongst Latino workers. However, under the light of the recent events in New Mexico in which Latinos are organizing a boycott against Whole Foods for having allegedly suspended two workers for speaking Spanish during working hours, the advantages of such a policy should be at least questioned.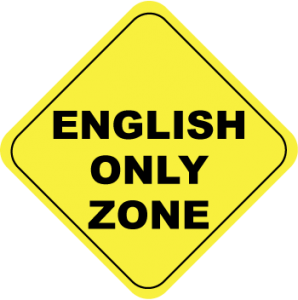 In this case, Whole Foods store in Albuquerque has failed to understand that it is located in one of the states with one of the largest Latino community and that, therefore, its decision shows a total disrespect not only to its Hispanics employees but also for a large number of their clients. In fact, it should not be strange at all if any time soon Latinos just stop doing their grocery shopping in their stores. Their spokesman's statement that "all employees must speak English in the workplace" has not calmed down the outcry.
US companies, no matter how big or small their Latino workforce is, should definitely pay attention to this issue as it shows the impact that a corporate decision can have amongst its employees and clients. Failing to provide a comfortable and secure working environment to Spanish speaking employees can backfire in many other aspects of the business. It's not only a matter of making sure everybody understands corporate memos and training courses on how to use a certain machine or software program. In fact, it has to do with corporate responsibility and showing respect for the Hispanic community.