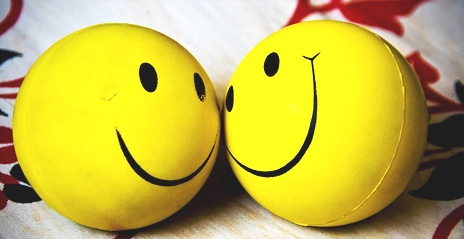 Tim Lomas, a psychology lecturer from the University of East London, published an article in the Journal of Positive Psychology that lists 216 of the world's astoundingly rich phrases for feelings of beauty, positivity, and well-being that simply cannot be translated into English.
As Lomas' article illustrates, there are literally hundreds of terms and phrases used all over the world for which the English language doesn't have an equivalent. For example, Volta is a Greek word used to describe a relaxing stroll down the street. Jugaad is a Hindi term that describes one's ability to just get on with things. Gumusservi is a Turkish expression to describe the beautiful shimmery shine that the moonlight creates across the ocean.
The most interesting aspect of the article is that the phrases in question all relate to positive feelings of well-being. Lomas structures his paper in such a way as to consider terms that cover spirituality, character, pro-sociality, intimacy and feelings. Might Lomas' findings conclude that the English language lacks passion and feeling? We hope not!
Whatever the outcome, if you have a true love for language, you'll find his article quite fascinating. We've listed 22 of the 216 phrases presented by Lomas in his paper and included his translations of each to their nearest possible English equivalent. Have fun!…
Ah-un (Japanese): Unspoken communication between close friends
Að jenna (Icelandic): The ability to persevere through hard or boring tasks
Cafune (Portuguese): Tenderly running fingers through a loved one's hair
Fargin (Yiddish): To glow with pride at the success of others
Gökotta (Swedish): Waking up early to hear the first birds sing
Gula (Spanish): The desire to eat simply for the taste
Iktsuarpok (Inuit): The anticipation felt when waiting for someone
Kreng-jai (Thai): The wish to not trouble someone by burdening them
Mbuki-mvuki (Bantu): To shed clothes to dance uninhibited
Querencia (Spanish): A secure place from which one draws strength
Santosha (Sanskrit): Contentment arising from personal interaction
Sarang (Korean): The wish to be with someone until death
Saudade (Portuguese): The feeling you get when you're missing, longing or yearning for something that happened in the past (or for someone who is no longer around).
Schnapsidee (German): An ingenious plan hatched while drunk
Seijaku (Japanese): Serenity in the midst of chaos
Sobremesa (Spanish): When the food is gone but the conversation is still flowing
Tarab (Arabic): Musically-induced ecstasy or enchantment
Toska (Russian): A wistful longing for one's homeland
Uitwaain (Dutch): Walking in the wind for fun
Waldeinsamskeit (German): A mysterious feeling of solitude in the woods
Yuan fen (Chinese): A binding force impelling a destined relationship
Yutta-hey (Cherokee): Leaving life at its zenith; departing in glory.
Have you got a phrase to add to Lomas' list of "untranslatable" positive feelings? We'd love for you to share them!