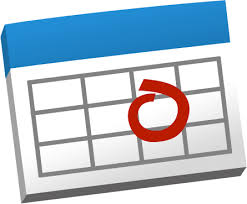 3
ATA Continuing Education Webinar. Effective Marketing to Translation Companies
5-6
06, 2015 IAPTI 2015 International Conference International Association of Professional Translators and Interpreters. Bordeaux, France
12
Conferencia regional de ProZ.com en Córdoba, Argentina
12-13
2015 TAPIT Conference. Enhancing the Professional Skills of Interpreters and Translators in the 21st Century. Tennessee Association of Prof Interpreters & Translators (TAPIT). Nashville, TN, USA.
17
What Recruiters Want & Applicants Need to Succeed in Localization Careers. The International Multilingual User Group (IMUG). San Jose, California, USA
17-21
Empirical Methods in Natural Language Processing
EMNLP. Lisbon, Portugal
23
Localizing Multimedia. The Voice Company. Burbank, California USA
24-25
ATC Annual Conference. Association of Translation Companies.
Manchester, UK
25
Nida Translation Studies Research Symposium
Nida School of Translation Studies, NYU School of Professional Studies. New York, New York USA
25-26
DRONGO Language Festival. DRONGO. Utrecht, Netherlands
26
MATI 12th Annual Conference. Midwest Association of Translators and Interpreters (MATI). Merrillville, IN, USA.
26
European Day of Languages. Council of Europe, European Union
multiple
28-Nov 22
Course: Community Interpreting as a Profession
Middlebury Institute of International Studies at Monterey
online
29-30
International Translation Day conference. Proz.
29-Oct 1
Brand2Global. The Localization Institute. London, UK