In general, globalization is highly beneficial to the translation industry, as the ¨geographic¨ (one of many applicable adjectives) expansion of people/culture/industry is closely linked to the acquisition of new languages or, at least, the need to communicate effectively in foreign languages. Thus, a rising demand for translations and translators.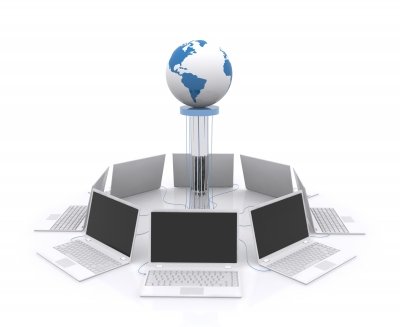 Free image courtesy of FreeDigitalPhotos.net
It may be said that native English-speaking translators have benefited most from the phenomenon, as the economic prominence of many English-speaking nations has catalyzed a new need for English in various realms; but, as globalization persists, the perceived need for such translators wanes. That is, the advent of so many new English speakers has necessarily resulted in a greater number of translators who, either due to economic circumstances (i.e. location) or a perceived (or admitted) imperfect command of English, charge significantly less for their translation services. Of course, among them are the many with complete English mastery. Although in most cases clients would still prefer native English speakers for obvious reasons, the low cost alternative sometimes trumps all.
How, then, should native English translators, as well as native translators of any language experiencing rapid growth, adjust to these changes? One option is to maintain (or even increase) current translation rates and justify them with the indeed crucial fact that non-native speakers rarely translate as effectively as natives, that language primacy is undeniably superior. In other words, promote these services as a worthy investment, e.g. "if you want to communicate as effectively and authentically as possible, you should invest in the most authentic and effective services available".
Another option, though, is to adjust to these lowered rates and rethink service promotion. Many native translators have chosen this route, and through various innovative market strategies that above all incorporate the Internet, have emerged successful.
This latter group of course threatens the former, if a client is able to pay less for comparable translations by a native speaker, he or she will obviously do so. In time, then, it seems likely that many traditionalists will follow suit. And perhaps they should, for if the rates were to standardize, native translators would ostensibly reemerge as the preferred option. This could ultimately catalyze a new era of increased rates, and thus a new era of success.
Are you a translator? Did you have to lower your rates due to globalization? Tell us your story!