One of the most interesting features of Lunfardo – an Argentine dialect of Spanish that arose in the late 19th century among petty criminals living with immigrants and native Argentines in the sheet metal tenements of lower-class Buenos Aires neighborhoods – is its great capacity for metathesis, the re-arrangement of sounds or syllables in a word. This local form of syllabic metathesis is known as "vesre" which is, in itself, a metathesis of "revés." This phenomenon occurs not only with nouns – "feca" for "café", for example – but also with verbs…and the verbs are then conjugated based on the vesre infinitive.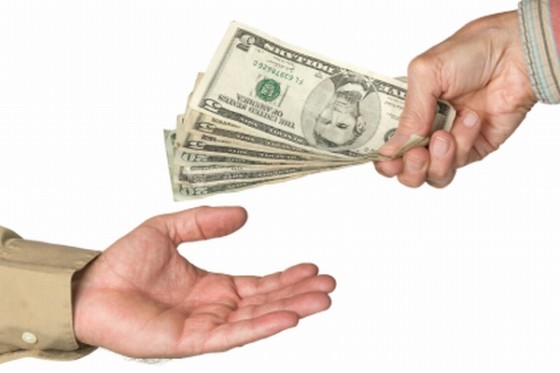 So, "pagar" ("to pay") becomes "garpa", from which – because it sounds like a third-person singular present conjugation – speakers intuitively form the infinitive "garpar", in analogy with other -ar verbs, resulting in the infinitive "garpar".
But it doesn't stop there: the verb "garpar" has, in turn, given us "garpe", a noun used in the expressions "dejar (a alguien) de garpe" or "ser dejado de garpe (por alguien)" meaning "to stand someone up" and that originates in the idea of leaving someone holding the bill after a meal shared among several people.
Here are a few examples:
Decile al quía que tiene que garpar. Tell the guy he has to pay.
No tenía para garpar la entrada y lo encaró al chancho. He didn´t have any money to pay for the ticket, and he confronted the ticket inspector.
Le garpé 5 mangos. I paid him five bucks.
La dejaron de garpe y se calentó. She was stood up and she got mad.